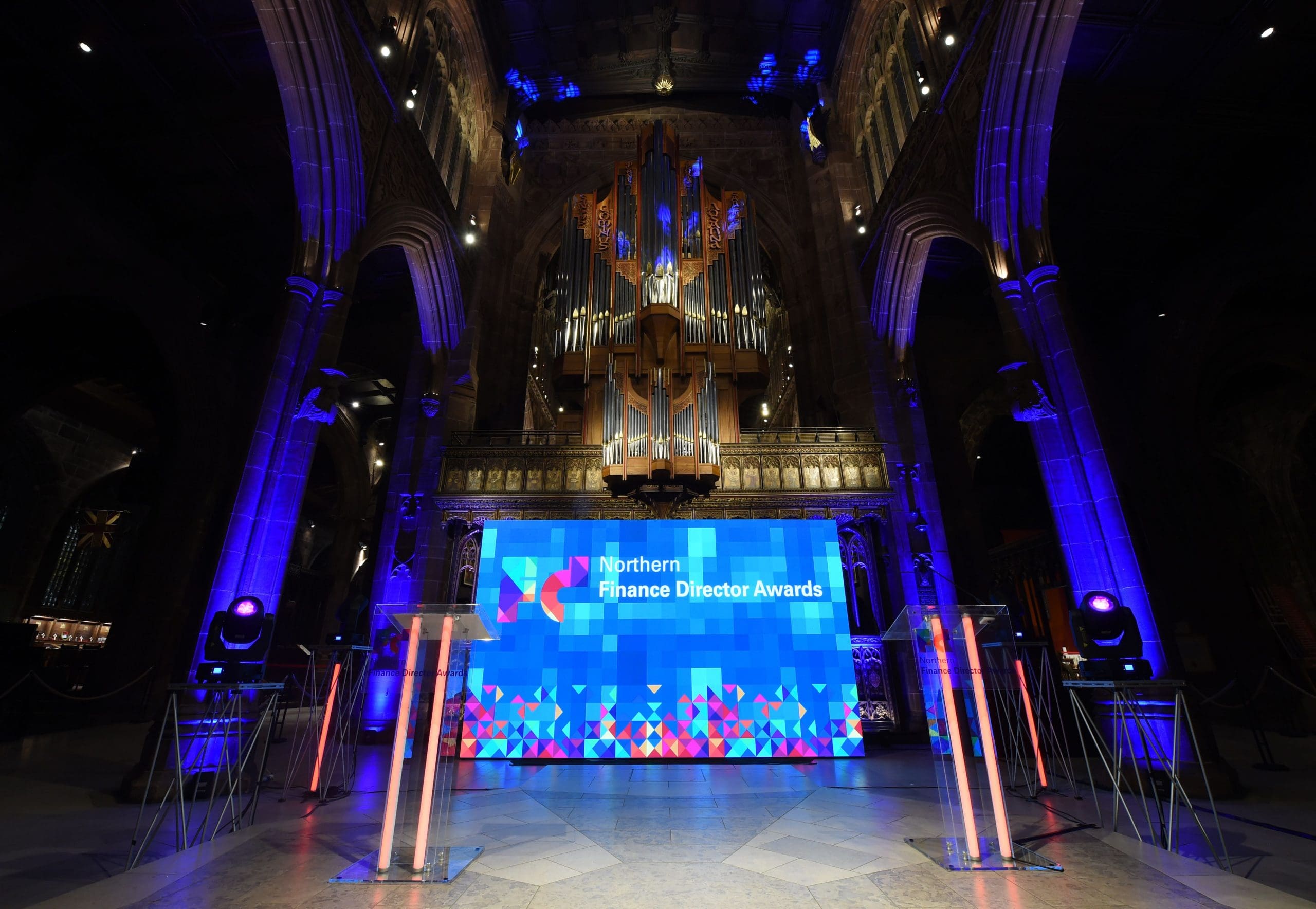 THE NORTHERN FINANCE DIRECTOR AWARDS RECOGNISE AND CELEBRATE THE EXCEPTIONAL TALENT OF FINANCE DIRECTORS AND THEIR TEAMS ACROSS THE NORTH OF ENGLAND.
The Northern Finance Director Awards embrace all that is brilliant about finance directors, who are often the unsung heroes of any business. Traditionally responsible for sustaining business continuity and managing cash flow, the modern finance director now exhibits creative thinking and strategic influence, as well as demonstrating leadership.
Grant Thornton, Michael Page, Barclays and Squire Patton Boggs work with finance directors on an array of matters each day, and are frequently blown away by the talent, and felt compelled to promote their successes. We are, therefore, proud sponsors of the Northern Finance Director Awards.
Nomination Process
March – June 2023
Finalists Announced
September 2023
Finalist Dinner and Winners Announced
October 2023
check out our 2023 winners
2023 Winners
Best Northern Finance Director of a Limited Company up to £25m
Winner: Ryan Stephenson-Brown, Evolve B G Limited
 Best Northern Finance Director of a Limited Company £25m – £100m
Winner: Rob Jobbins, 26 – an MSQ agency
 Best Northern Finance Director of a Limited Company over £100m
Winner: Chris Stefani, DWF Group plc
Special Mention: Jenny Cotterill, Payne's Dairies Limited
Best Northern Finance Director of a Private Equity-backed Company
Winner: Jon Furber, Horsefly, formerly Mobica Holdings Limited
Best Northern Finance Director of a Family-Owned Company
Winner: Jo Boardman, Alcedo Care Group
Special Mention: Karl Lloyd, Club L London
Northern Finance Director of the Year  – Turnaround
Winner: Rebecca Shellard, Esselle Retail Limited t/a Arthouse
Northern Finance Director of the Year – Growth and Scale Up
Winner: Eoghan Johnston, iamproperty
Northern Finance Director of the Year – Leadership
Winner: Lucy Bolton, Camira
Northern Finance Director of the Year – One to Watch
Winner: Alex Cook, Nexus Rental
Winner: Matthew Gallacher, D A Languages Limited
Northern Finance Director of the Year – Deal of the Year
Winner: Paolo Benedetto, formerly St Pierre Group Ltd
Northern Finance Team of the Year 2023
Winner: Burberry Group plc
Northern Finance Director of the Year – ESG Champion 2023
Winner: Danielle Davies, Revolution Bars Group